Outreach Platform Integrations
Today's businesses are under constant pressure to improve their sales and marketing operations to keep up with the competition, improve customer engagement, and boost revenue.
The advent of integrations between outreach platforms is a potent tool that has emerged to aid businesses in accomplishing these aims. A recent survey found that 79 percent of companies use marketing automation software for Outreach Platform Integrations, with most citing an increase in the quality and quantity of leads as a direct result.
However, it can be challenging to pick the best outreach platform integration option from the many that exist today. In this article, we'll discuss the best Outreach platform integrations and how to choose the right one for your organization.
Types of Outreach Platform Integrations
There are various types of Outreach platform integrations available to meet multiple business needs, and here are some of them:
Incorporating Customer Relationship Management
CRM software helps companies keep track of their contacts with current and potential clients. Through CRM integrations, outreach platforms can easily connect to CRM software, streamlining customer data management and interactions.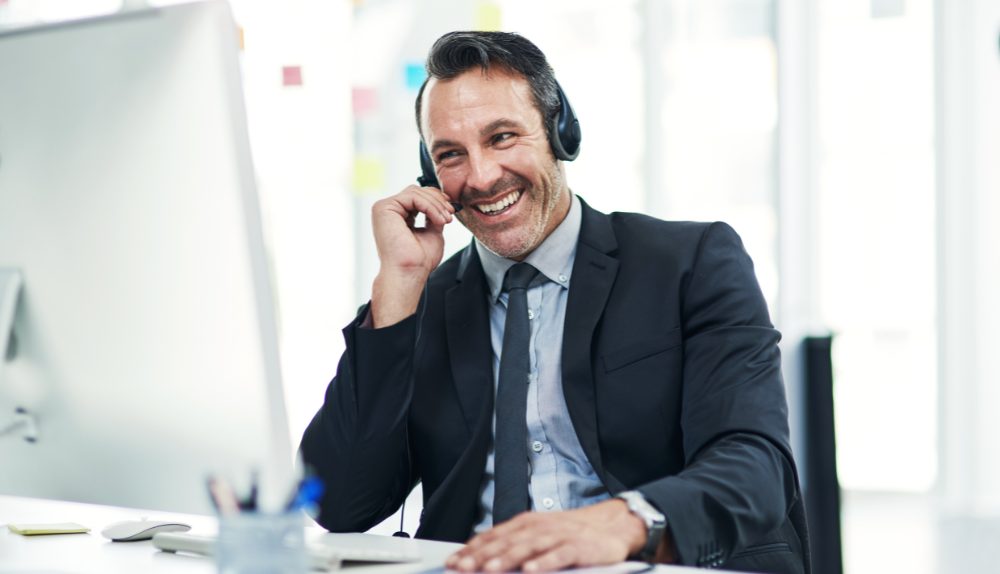 Business intelligence, lead management, and customer behavior analytics are all facilitated by connecting an organization's outreach platform with its customer relationship management software. Companies can achieve an improved customer service experience by using this data to target communications to individual customers based on their wants and needs.
Integrations for Sales Intelligence
Businesses can monitor their pipeline using sales intelligence software and gain valuable insights. Companies can improve the efficiency of their sales process by observing potential customers' actions, ranking leads, and coordinating all of this information with their outreach platform via sales intelligence integrations.
Businesses can better understand customers' wants and needs by combining their outreach platform with sales intelligence software. The data and insights provided by outreach platforms can assist sales teams in making well-informed decisions, resulting in more deals being closed.
Integrations with Marketing Automation Systems
Email marketing, lead nurturing, and social media posting are just some marketing tasks that integrations can automate with the help of marketing automation software.
Through the use of marketing automation integrations, outreach platforms can streamline their marketing funnels and simplify the process of generating leads.
Integrating an organization's outreach platform with marketing automation software can improve data accuracy, the efficiency of customer engagement, and time savings.
Using outreach platforms to trigger marketing campaigns based on customer behavior automatically enables more targeted and effective campaigns, leading to higher conversion rates.
Social Media Integrations
Businesses can increase their reach, brand recognition, and website traffic by utilizing social media platforms. Integrating their outreach platform with social media tools allows companies to have more meaningful customer conversations.
Integrating an organization's outreach platform with social media software enables better engagement with their target audience by allowing them to tailor outreach efforts to individual social media platforms.
Automated social media posting, tracking, and real-time responses to customer inquiries are just some benefits of using an outreach platform.
The Integration of Communication
The prosperity of any company is directly proportional to the quality of its communication. Connecting an organization's outreach platform with communication software enables them to communicate with customers via multiple channels, such as email, phone, and chat.
Businesses can streamline customer communication by connecting their outreach platform with communication software. Some features offered by outreach platforms are real-time assistance, automated messages, and a record of past client interactions.
The Best Outreach Platform Integrations
Salesforce
Regarding customer relationship management (CRM) software, Salesforce is among the most popular options because of its ability to integrate with many different communication channels. Salesforce's ability to integrate with outreach platforms allows businesses to manage customer data and interactions better, keep tabs on leads and generate revenue-driving outcomes.
This integration allows businesses to make calls, send emails, and manage tasks without ever leaving Salesforce. In addition, it provides a centralized hub where sales representatives can access real-time customer data like contact information, lead status, and purchasing behavior to better tailor their outreach and close more deals.
HubSpot
Regarding marketing automation, HubSpot has you covered and even integrates with other outreach platforms. Businesses can automate their marketing funnel, streamline their lead generation, and increase customer engagement by integrating HubSpot with an outreach platform.
This integration allows businesses to manage lead nurturing campaigns inside HubSpot, including sending personalized emails, monitoring who opens them, and more. In addition, it enables companies to assign lead scores based on their activity and engagement, letting them concentrate on the most promising prospects.
Marketo
Marketo is an automated marketing platform easily integrated with other communication tools. Companies can benefit from integrating Marketo with an outreach platform to streamline marketing efforts, monitor prospect activity, and enhance sales.
The incorporation permits businesses to manage lead nurturing campaigns, monitor website activity, and send personalized emails all from within Marketo. In addition, it lets companies assign a score to leads based on their activity and interaction, allowing them to concentrate on the most promising leads.
Several outreach platforms can be integrated with LinkedIn Sales Navigator, sales intelligence software. Businesses can improve their sales process, identify hot leads, and prioritize their efforts by integrating LinkedIn Sales Navigator with an outreach platform.
Thanks to the integration, businesses can use LinkedIn Sales Navigator's search and filtering capabilities to zero in on the best leads. In addition, it provides insight into prospects' online activities so that businesses can tailor their communications with them and boost their chances of making a sale.
Slack
The messaging app Slack can be connected to a wide variety of services. Slack's integration with an outreach platform can benefit business communication, teamwork, and customer satisfaction.
Businesses can now stay up-to-date on their outreach efforts without switching between applications thanks to the integration, which allows them to receive real-time notifications and alerts from their outreach platform within Slack. In addition, teams can work together in real-time to address customer concerns, improve outreach efforts, and share feedback.
Advantages of Integrating Outreach Platforms
Companies have many advantages when they combine their outreach platform with other software applications. Benefits include:
Streamlining Workflow
Integrating outreach platforms with other software tools can significantly reduce the time and effort spent on manual processes. As a result, businesses can concentrate on what they do best and improve their performance.
Saving Time and Effort
When businesses combine their outreach platform with other applications, they can save time and effort by automating previously manual processes. As a result, companies are free to concentrate on higher-priority activities that will ultimately yield better outcomes.
Increasing the accuracy and consistency of data
By eliminating the need for manual data entry, businesses can improve the accuracy and consistency of their data by integrating outreach platforms with other software tools.
Because of this, businesses can rest assured that they are always working with the most current and accurate information.
Enhancing the Customer Experience
Through the use of APIs, companies can integrate outreach platforms with other software tools to help businesses better serve their customers and increase their capacity for multi-channel communication.
It allows them to deepen their relationships with their clientele and boost their happiness.
Decisions that are Improved
Businesses can learn more about their sales procedure by combining outreach platforms with other applications.
Businesses can benefit significantly from analyzing data from multiple sources to discover patterns, trends, and room for improvement in their sales process.
Factors to Consider When Choosing an Outreach Platform Integration
Integration Into Your Existing Technology Infrastructure
Ensure the integration with your current technology stack is satisfactory before committing to an outreach platform. Transferring information between systems manually is a tedious and error-prone process that you'd rather avoid if possible.
If the integration is compatible with the software you already use, you can save a lot of time and energy by streamlining processes that repeat themselves. Before purchasing software, learn as much as you can about its features and requirements.
Ease of Use
It's also important to consider how simple and well-integrated the outreach platform is. Frustration and lost time can be caused by an integration that is difficult to set up or use.
Choose an integration that requires little training to get up and run. Reading customer reviews and soliciting feedback from other users can help you determine how easy integration is.
Customization options
it is also critical to consider the flexibility of the integration. Businesses can tailor the outreach platform to their needs thanks to a highly customizable integration.
Look for an add-on that allows you to customize the outreach platform's messages, workflows, and other features.
Tech Support Availability
Access to technical assistance is critical. Even the most well-designed integrations between outreach platforms can encounter technical difficulties.
Look for an integration that provides multiple contact support methods like email, live chat, and FAQ. Customer service availability and speed must also be assessed.
Cost
Companies should choose the integration that provides the highest return on investment, as some may be more expensive than others.
Consider the cost of the features available and the benefits gained from integration. It's critical to weigh the cost of integration against its features and benefits, considering that paying more only sometimes equates to getting more.
Personal Information Security and Confidentiality
As businesses handle sensitive customer data, it is critical to consider the security and data privacy features of an outreach platform integration.
Companies should ensure that the integration provides secure data transfer and storage and complies with applicable privacy laws such as the General Data Protection Regulation and the California Consumer Privacy Act.
Scalability
Another critical consideration for businesses is the scalability of the integration with the outreach platform. Companies' communication needs may change as they grow.
If the company's integration needs change, it doesn't have to completely rework its communication system if it's built on a modular framework.
Conclusion
You should carefully consider all of the Outreach platform integrations available before making a final decision for your business.
If you work to enhance your company's methods of interaction and selling, you'll find that your enterprise enjoys even greater levels of success.